About
my
Son
Thanks for visiting my son's page!! Quentin was born on Aug. 5, 1998. He weighed 9 lbs 2 1/2 oz and was 21 in. long at birth. He is now at 21 lbs and 1 oz and 29 in long. He is a big boy!! He has been crawling now for almost a month and is pulling up on everything. He shakes his head "no" to every question we ask him. He is a very good baby, and only cries when he needs something. People would probably say he is spoiled because he wont go to hardly anybody. I sit at home with him all day so the only people he really knows well is me and his daddy.
Check Out These Cool Links
ABOUT MOM AND DAD
This site is about mom and dad's friend's whose baby was born 15 wks early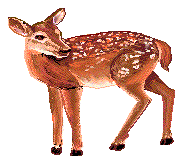 This page has been visited
times.